ESL Teaching Assistant (Near...
Positions
Many
Approval
Organizer will approve registrants
Registration Opens
Till registration closes
Registration Closes
Any time before each end date or when space runs out.
Description

English classes for refugees at all levels of fluency. Volunteers will help staff facilitate lessons and activities as well as assist clients who need extra instruction.

Before volunteering, you need to complete a background check and an online training. Once those are submitted and you are approved, you are free to volunteer. Follow these steps to become a volunteer:

Step 1: Complete a background check using this link:

http://ccaosa.org/wp-content/uploads/2017/05/CBC-March-2015-Current-091316.pdf

and email it to

ndelgado@ccaosa.org

Step 2: Once background check is submitted, an email containing an online training will be sent to you to complete

Step 3: Once the training and background check is complete and submitted, you will be informed when you are clear to volunteer! Your status on Givepulse will change to "approved." At this point you can register for specific days.

This process can take 2-3 weeks, please plan accordingly! We thank you for your service in our program!

*While volunteers might sign up for Teaching Assistant position, they may be asked to help in the nursery based upon need for the day and need to be flexible if asked to do so.

*Once approved, please send a message to receive the address of ESL classes.
*For the student's protection, please refrain from taking pictures of students while volunteering.

*In respect to the clients and children that we work with, please dress appropriately (no leggings, tank tops, revealing/low cut blouses, sheer/see through clothing, and pants should be appropriate for the type of volunteer work). Thank you for understanding!

GivePulse

245 Positions Filled

|

175 Impacts

|

508 Hours
Location:

San Antonio, TX 78230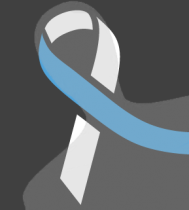 Mayra Linares Padilla wrote on July 20th, 2019
Since the volunteer may begin once they have cleared a criminal background check, how do I suppose to do it? Is there a form I should fill out online or in their office? Thanks!