Refugee Tutor & Mentor...
Positions
0 Remaining
Approval
Organizer will approve registrants
Registration Opens
Till registration closes
Registration Closes
Any time before each end date or when space runs out.
Description

Assist refugee students between elementary and high school ages with their homework. Once assignments are complete, volunteers will help facilitate fun activities that encourage the kids to get to know each other and practice English.

Before volunteering, you need to complete a background check and an online training. Once those are submitted and you are approved, you are free to volunteer. Follow these steps to become a volunteer:


1. Fill out this background check:

https://ccaosa.givepulse.com/group/membership/9056?k=730eca4016c7a67034abc15480bd84a6

and email it to

jasmine.wilson@ccaosa.org

2. Follow this link:

VIRTUS Online

and complete the 3 online trainings for child safety, sexual harassment, and vulnerable adults. You will be sent instructions for more information on these trainings.

3. Email your 3 online training certificates to

jasmine.wilson@ccaosa.org

.

4. Register on Givepulse for the days you would like to volunteer. Your status on Givepulse will change to "approved" if you had previously registered for a specific day. If not, you are welcome to register to volunteer for a specific day. Once you are approved, you will receive an email with the exact location and additional information about the tutoring sites.

*For the safety of our students, we will send you the address and specific location information for the tutoring program after you are approved and cleared.



*For the student's protection, please refrain from taking pictures of students while volunteering.



** for 11/26 we will have a Thanksgiving Celebration for our students. Volunteers will help lead activities for students. The location will be the same as our weekly tutoring location for Tuesdays. Message Jasmine Wilson with any questions.**

GivePulse

45 Positions Filled

|

49 Impacts

|

129 Hours
Location:

Address varies,

San Antonio, TX 78240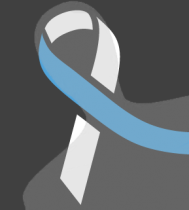 Maui Martinez wrote on November 5th, 2019
The link for the background check is not working. Any advice of how to register/apply?