PROGRAM REGISTRATION - Teen &...
Positions
Many
Registration Opens
Registration Opened
Registration Closes
Any time before each end date or when space runs out.
Description

Every Wednesday from 6:00-8:30 pm we welcome our teens and adults with Down syndrome (and like aged siblings) to join us for an evening of fun, friendship, and creativity.

1st & 4th Wednesdays every month will be Cooking Club (6:00-7:00 pm) and Art Club (7:00-8:30 pm)
2nd & 3rd Wednesdays every month will be Art Club (6:00-7:00 pm) and Dance/Fitness (7:00-8:30 pm)
Any 5th Wednesday in a month will be a Dinner & Movie night

Psst...we, the Club Night Crew (staff, volunteers and participants alike), reserve the right to mix things up a little bit like having an extra movie night now and then, throwing in a game night or having a Valentine's Day dance party but when that happens we try to give the parents some notice so they know if we'll be eating dinner here so watch for those Monday emails as they will tell you what's on agenda for that week!


** Registering will ensure we have enough supplies/equipment/food for everyone **
Location:

1127 Patricia Dr,

San Antonio, TX 78213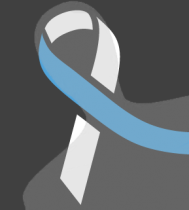 Daniella Oberle wrote on February 19th, 2020
My mom will take me today at 6pm. I need to tell you. I have a sister. Tanya oberle. We are having big family will take me because she lives in Santa fe.