Approval
Organizer will approve registrants
Age Limit
12 and up
Description

Perfect for One-Time Service Volunteer Opportunities!
"Precious Plastics" was one of the exhibit components to the Tricentennial Exhibit, Dream Tomorrow Today that ran from June 2018-January 2019.

The DoSeum will continue to collect plastic water bottles that will then be recycled using "Precious Plastic" Machinery. This machinery will continue to be used in our new gallery opening in February.

Currently, volunteers will be sorting, cleaning, separating the plastic water bottles in the ART YARD outside in the West Yard in preparation for the use of these machines.

Volunteers will eventually be trained on how to use the machinery as it is developed. Steps include Shredder, Injection Mould, Extruder, and compression machine. All machines will allow us to fabricate new products using recycled plastics from the museum waste.

*Minors (11-13) are allowed to participate, adult supervision will be required of course. Shifts are Monday- Saturday.

Point of Contact, Orlando Graves Bolanos, Manager of Art Education or Lindsey Payne, Volunteer Services Coordinator

Social
Website
Requirement Details

Volunteers, 11 and up. Must have adult with 11-13 yr olds. Be in proper DoSeum volunteer dress code.ONE-TIME SERVICE VOLUNTEERS:Please sign up at least one week in advance in order to receive paperwork and approve. Be sure to check your email for these forms. PLEASE NOTE, THE DOSEUM DOES NOT ACCEPT COURT MANDATED COMMUNITY SERVICE OR TICKET REMOVAL HOURS.

Perks
Learn new techniques to recycle plastic! Be directly apart of our new Dream Tomorrow Today exhibit.
Parking Details
Brackenridge/Broadway parking lot and along Brackenridge /Ft. Sam Houston fence line.
Causes
Children & Youth Early Childhood Education Education Environmental Education STEM Sustainability
GivePulse

35 Positions Filled

|

31 Impacts

|

104 Hours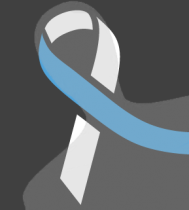 Eli Greenberg wrote on September 2nd, 2018
Do you need help on Saturday, Sept. 8 or Sunday, Sept. 9 with the plastics sorting?
Carole Winn-Scott wrote on July 5th, 2018
Hi Lindsey,
I would absolutely love to help out! Let me know when you would need me. I can come Monday and Tuesday of next week then I'm off to Vegas for the rest of the week.!